Opening: 21.09.2012, opening hour: 18.00
Open until: 11.10.2012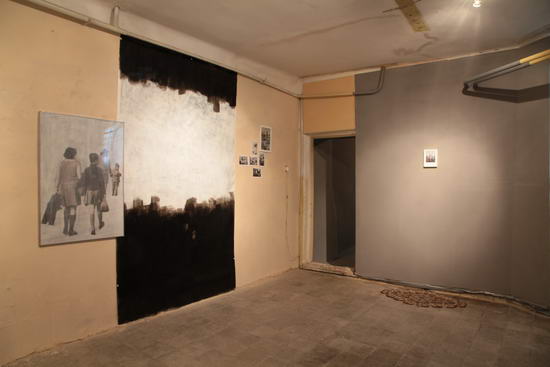 1. As a child I did not see any difference between East and West Germany. It all belonged to the mysterious West – better toys, chocolate, wine gums. Everything had a different smell. I remember my uncle from Dusseldorf, who sent us colourful markers, stickers, Haribo Gummi Bears. All that was so different to everything I knew. It was like getting a package from another galaxy.
2. My father travelled to GDR from time to time. Each time he would bring me back a souvenir; a metal Construction Set, a wood burning pen. Toys that were impossible to get in Polish shops.
3. In the summer of 1988 I spent two weeks on a summer camp in GDR. It was my first time far away from home with strangers. With an old Robur truck we went to a swimming pool in Altentreptow, museums in Stralsund and for shopping in Neubrandenburg.
4. It all came back to me quite recently with a book I found on a city library sale. The 70s' album about DDR. Old images started to come back to me. In the attic I discovered photos from the summer camp of 1988. Suddenly, I felt the urge to use my old wood burning pen… Without thinking I started to paint over the book; to cover its fragments with black and white paint.
5. But also: a while ago I bought old Hi8 videotapes in a consignment shop. I bought them out of curiosity; why would anyone throw away old tapes? The film showed an old German couple trying out their new camera by recording everything around them – blocks of flats, cars, their furniture. They recorded themselves. Sometimes they take a trip out of town, but even then you can see the housing estate in the background. I decided to organize those images. Make one film with images from home, one presenting the trips. When working on putting together the views from the window, I found the climax of a two-hour recording – a helicopter landing in the middle of the estate.
Everything is connected one way or another, and at the same time, quite complex. It was much simpler when I was a child. I'm not anymore. I have a very adult need to put things in order. This project is in fact about organized fragments of my memory and stuff connected with Germany.