Opening: 9.12.2016, opening hour: 18.00
Open until: 20.01.2017, opening hours: Mon.-Sat. 12.00-18.00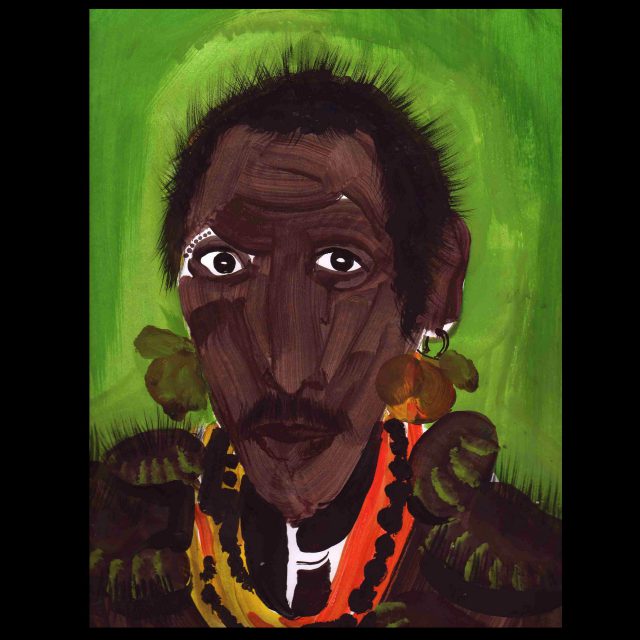 The exhibition Matahari (Day's Eye) is the result of a nomadic art project – Matahari, which we started in 2010 in South-East Asia. It is yet another presentation of the project, this time at the Biała Gallery in Lublin – the city we are visiting for the first time since we left it in the 1990s.
We are connected with Lublin not only through the Maria Curie-Skłodowska University, where we studied, but also through its artistic milieu. As for the East, it is still of interest to us and we have been saying it out loud for quite some time now. We are drawn by movement and driven by the need of constant change, in which we see artistic potential.
One of the reasons why we decided to set out on the journey was the need to view the culture we had lived in from a distance, from the outside perspective. We were also looking for inspiration that comes from new experience. By exploring the structure of nature and the forms in which it expresses itself, we wanted to gain knowledge that would "authorize" us to create the kind of art we are going to show at Biała.
The exhibition places emphasis on depicting manual labor, which is a sort of manifestation common for both of us, despite differences in our artistic stances. This will also be the issue explored at the show. Another important element is the notion of independence brought about by the worship of the everlasting energy of the sun, whose followers we have become.
The aim of our pilgrimage to the East was animism and its believers. We discovered places and met people who live their lives in tune with the rhythm of nature but are aggressive towards one another. We chose animists and their primitive communities in order to "draw water from its source". If it was not 2016, what we did could be perceived as the return to the times of flower children.
Matahari (Day's Eye) features works created between 2010 and 2014, as well as some new paintings and objects, prepared specifically for the purpose of the show in Lublin.
For this project, we converted our Isuzu Panther to the house on wheels, in which we had been living for two years, travelling through islands of Indonesia. We would move from one island to another, spending nights wherever it was possible and visiting remote, unspoiled places, which made us feel like Adam and Eve. In a way we became both experts and heroes, as we actually did what most people dream of doing driving their fingers across globe models. When in Indonesia, we experienced both bright, mataharian days, as well as dark, gloomy ones. Therefore, this exhibition could also be titled Darkness and the Tropics.
On December 9, we are going to present our works and meet with the audience. Meanwhile, we encourage you to read our blog: Matahari.
Matahari in Malay means Sun. Mata stands for eye, while Hari is day.
Alicja Łukasiak & Grzegorz Drozd
Project is the result of cooperation between the Biała Gallery and the Center of Polish Sculpture in Orońsko.


——————————————————————————–
Alicja Łukasiak (b. 1975) graduated from the Art Institute of the Maria Curie-Skłodowska University in Lublin in 2000. She received scholarships from the Ministry of Culture and National Heritage as well as the International Visegrad Fund. Along with Grzegorz Drozd, she has co-created the project Changing of Traffic Movement (Zmiana Organizacji Ruchu, ZOR; zorfoundation.org) since 2003. Łukasiak is interested in nature, in the context of which she examines humans as the dominant species. On the one hand, she shows man's destructive impact on the planet, and at the same time attempts to show the beauty and diversity of life. To her, life is a mysterious phenomenon, artistic creativity – a form of emotional story. In Łukasiak's works, fauna and flora are subject to personification. As a result, insects and plants are governed by the laws imposed on them by a superior life form – man. She works with clay and water paint, experiments with traditional techniques. She pays attention to the power and meaning of colors. To her, art is an aesthetic activity in which the most important role is played not by society but by nature.
Grzegorz Drozd (b. 1970) studied in the Art Institute of the Maria Curie-Skłodowska Univeristy in Lublin from 1992 to 1995. He continued his studies at the Faculty of Painting and Sculpture at the Academy of Fine Arts in Warsaw, graduating in 2007. He has participated in several art residencies and has received a scholarship of the Ministry of Culture and National Heritage. Recently, he had solo exhibitions: at the Centre for Contemporary Art Ujazdowski Castle in Warsaw (Nightmares) and at the Center of Polish Sculpture in Orońsko. Drozd has participated in numerous group shows in Poland and abroad, including at the MOCAK Museum of Contemporary Art in Kraków, the Centre of Contemporary Art Znaki Czasu in Toruń, or the Waterside Contemporary Gallery in London. He is a versatile artist and a vigilant observer of reality. To describe it, he employs his own language, constructing uncomfortable and unexpected situations, often with no script at all. By playing a game where his opponents are convention and ritual, he can take art beyond the brackets imposed by conventionality. An artist-manipulator who declares that "an artist is, to me, a society's outcast and a criminal." A relational and participatory creator, the author whose works display his personal emotions. In 2010, Drozd symbolically 'abandoned' the culture of the West, steering his nomadic journey towards the far South of Asia, in search for the lost paradise. Since then, he has inhabited a 'culturally open space.'
____________________