Opening: 4.10.2019, opening hour: 18.00
Open until: 31.10.2019, opening hours: TUE-SAT 12.00-18.00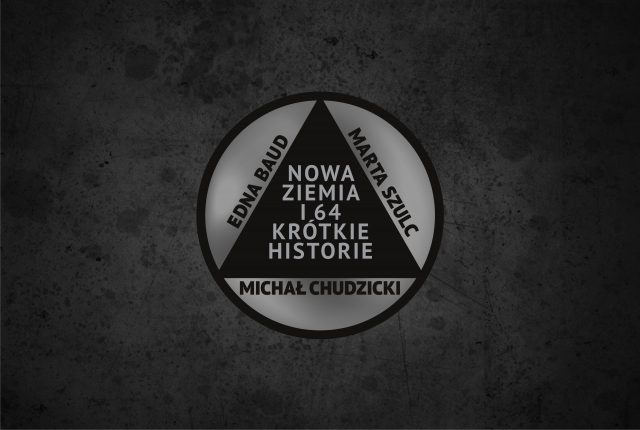 In the modern imaginarium, lost tomorrow and past which has never occurred pile up together. They equally weigh with their cold emptiness and overwhelming fullness. They paralyze in state of their sleepy numbness which could only be ended by a flash of lumen, an outline of New Earth. In search of it, all that remains is reading the map amiss and sketching shapes in the empty pass between disaster and utopia. Constructing the constellation from the ruins of the future that cover it and recalling the topography of non-existent places, recalling people who were and have never been, evoking possible and impossible stories, discovering fragments of recovered messages…
The exhibition consists of three artistic perspectives linked by a single medium – painting:
Edna Baud (born 1991), collaborates with painting and sound. She uses motifs present in avant-garde tradition – snapshots of prosaic events or a "portrait" approach to everyday objects. She interlaces quotes from pop culture with fragments of symbolism, refers to the 20th-century philosophy and history of culture. As a result, the artist creates semiotically "dense" images, full of multi-threaded allegories on the canvas of connections between forgotten meanings. She lives in Lublin.
Michał Chudzicki (born 1983), a painter and a collage artist. The creator of the figure of the imaginary artist Bruno Larek. Draws his inspiration from the 20th century avant-garde as well as from motifs which can be found in the history of art – from the Middle Ages to the present day and pop culture. He is fascinated by the interior, frame and fragment, which are the building blocks of new, own, individually imagined compositions full of precise realism. He lives in Lublin.
Marta Szulc (born 1980), paintress, copperplate artist. Her work is characterized by an attempt to exceed the conventions of modern art and the tradition of academic painting. In her paintings, she touches current issues and problems – these are discourses about the consequences of the expansion of new technologies, the illusion of civilization or the inevitability of an ecological catastrophe. She lives in Milanówek.