Opening: 22.01.2010, opening hour: 18.00
Open until: 19.02.2010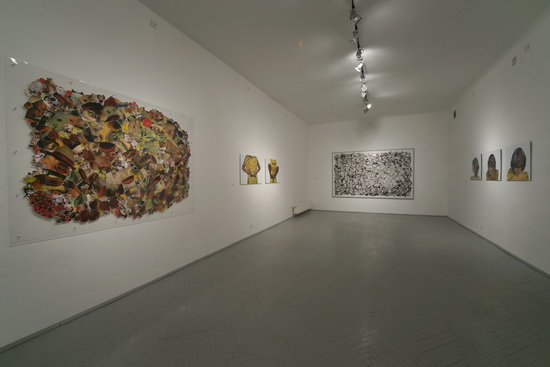 Irena Nawrot has been cooperating closely with Biała from the start (the first exhibition she took part in was A Tower of Women). For many years in her work as a photographer she has been referring to human body, images of herself and her loved ones, keeping track of the passing of time. Some of the photographs presented at the exhibition had been taken in the past. She then took a couple of hundreds of them and sew them together, creating objects that resemble tapestries made of photos. This way she presents a review of her own works.
The exhibition will be accompanied by a catalogue prefaced with a text by Gabriela Jarzębowska.
Irena Nawrot works in the Faculty of Arts of Maria Curie-Skłodowska University.